September 2018 Newsletter
Slow & Steady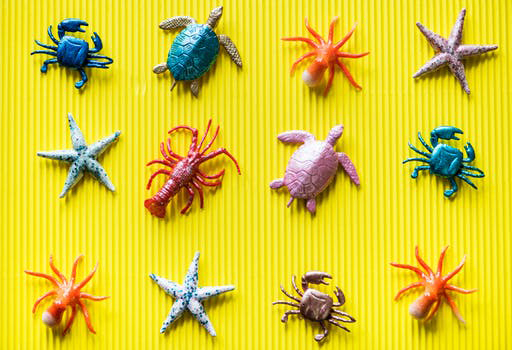 You know the expression...slow & steady wins the race, as in the story of the tortoise & the hare. The same can be said for planning to own a home.
So you're dreaming of becoming a homeowner; either right now or one (future) day. If it's right now and you haven't already prepared (at least a little), click here: you need to talk to one of our agents right away! A licensed Realtor can help you navigate a great deal in the buying process and impart a lot of knowledge about how to get it done most expeditiously!
But let's say you're not ready just yet, for whatever reason, and you want to see the market cool down a little. The timing is perfect for you to think about saving for a down payment. A considerable down payment can get you more favorable loan terms, a smoother road to a mortgage, no mortgage insurance and lower monthly payments-- and you might have time on your side.
First, know your budget for a home and determine your down payment goal from there. Break that number down into a daily amount-stay with us here. If you don't already have a savings mechanism, implement one (more on that) and automate it!. Check your credit and determine if any work needs to be done there; ditto on credit card debt. We know you already know why.
Now: set a budget for yourself, keeping in mind that daily amount we mentioned before. We also know you already know this: that daily latte habit, for example, could be very close to that daily amount you calculated and putting that $5 a day away that you would have spent on the latte can add up faster than you think. We have a personal tip for those who can't do without their Starbucks: click marketing@fpmproperties.com if you want us to tell you.
Now, think about some variables:
Are you getting married? Request cash in lieu of gifts (especially if you've already been living on your own and acquired household goods) or register accordingly.
Getting a promotion? That raise, or bonus or both could go straight to your down payment fund and keep living as you have been. Ditto on the tax refund-invest it in your future home!
Investigate the plethora of tools out there to assist you in this endeavor-it's easier than ever with a little willpower! An online savings account like Ally may pay better interest rates than your savings account at your bank. However, your bank may have developed some tools specifically for this type of goal so check that out too. Ditto with your employer!
Lastly, here are some tools that are meant to help in this area you might want to check out:
Loftium. HomeFundMe. Acorns. Digit. Keep digging, you'll find more.
Once you get going you'll find it easier than you think to adapt. Slow and steady wins the race.
When you're ready, you know where to find us!
The FPM Properties Team







​ Disclosure: First Place Management Properties, LLC is "not" a real estate brokerage and does not lease or sell properties.
All sales and leasing activities are conducted through FPM Properties, dba. & First Place Management, Inc. both are licensed Florida Real Estate Brokerages. ​
---
FPM Properties is committed to ensuring that its website is accessible to people with disabilities. All the pages on our website will meet W3C WAI's Web Content Accessibility Guidelines 2.0, Level A conformance. Any issues should be reported to marketing@fpmproperties.com. Website Accessibility Policy
---