A Higher Standard in Jacksonville Property Management
Welcome…
Proudly Serving Jacksonville and surrounding areas
Welcome to FPM Properties, Northeast Florida's premier residential property management firm. Our commitment is to care for your property as if it were our own and ensure that you can be confident that it is well maintained and your asset is protected. 50+ years of professional business experience and two Master Property Managers leading the team contributes to making us an industry leader. Due to the evolutionary nature of the industry today, our commitment to ongoing industry education and certification further ensures the protection of your asset to the benefit of both owner and resident.
NARPM Florida State Chapter Annual Conference & Trade Show 2019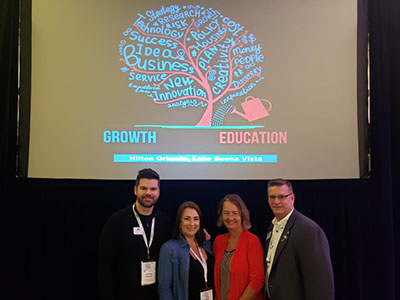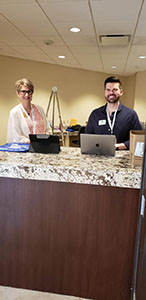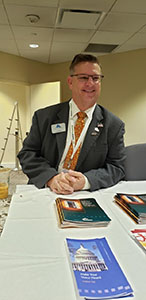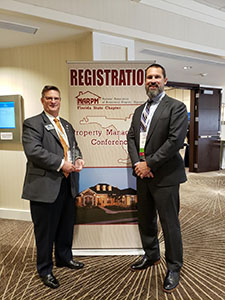 The team devoted 2 days to education and volunteering in Orlando September 12 &13 with 200+ of their fellow NARPM members. Michael Hodges was recognized for his service as the Legislative Co-Chair and was named Advocate of the Year!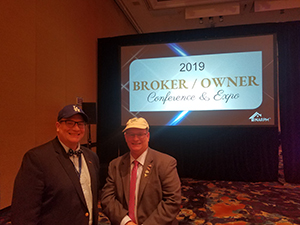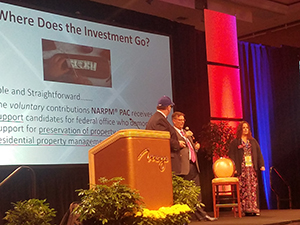 Michael Hodges recently attended the NARPM Broker Owner Conference in Las Vegas. Three action packed days covered a vast range of topics and the NARPM PAC (Political Action Committee) was hard at work educating attendees (many for the first time) on the issues facing property managers and their owners nationally. The Governmental Affairs group took time to meet and discuss objectives for 2019.
Mike continues his commitment to NARPM in 2019 as NARPM PAC Trustee, Governmental Affairs Committee Vice Chair, DOTH Chair and Jacksonville Legislative Chair
---
FPM Properties is a highly engaged member of NARPM (National Association of Residential Property Managers), an association of real estate professionals who know firsthand the unique issues of managing single family and small multi-family residential properties. Michael Hodges recently returned from Washington D.C., having chaired the 5th annual NARPM Day on the Hill and 2nd annual Day on the Hill Seminar. Joined by approximately 64 of his fellow members from across the country, the group conducted meetings with their respective Representatives and Senators to discuss the issues currently most pressing and impactful to property managers and property owners.
Among these issues were requests for improved guidelines regarding emotional support animals and criminal background screening, ADA lawsuit reform and National Flood Insurance Program reauthorization. The group hosted five guest speakers who spoke on HUD's compliance and enforcement processes among other things. The second day was devoted entirely to meeting with various members of Congress, beginning at 8:30 a.m. and going through nonstop to 5:00 p.m.! (For more details, see the June 2019 Owner newsletter).
This commitment to advocacy on behalf of property owners is just one indicator of the wisdom of working with professional property managers like the members of NARPM and FPM Properties.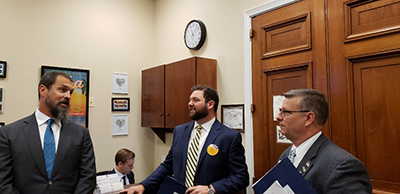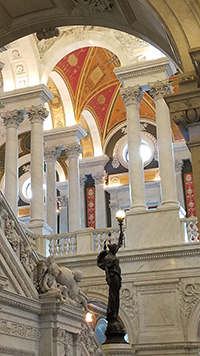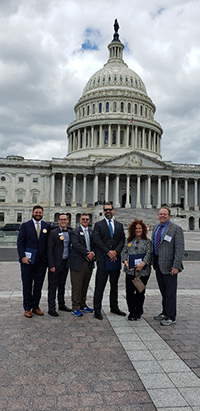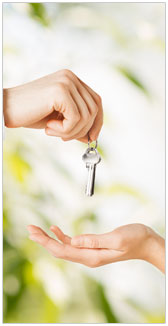 Owner Newsletter
Feeling a sense of deja vu? We are. It was almost exactly this time 2 years ago we were communicating about Irma and now her distant cousin Dorian seems intent on paying us a visit!... Read More
Resident Newsletter
Apologies in advance for multiple emails but wanted to share more valuable information with you! Consider this your September newsletter.... Read More
Blog
After an exhausting nearly 2 weeks of tracking and enduring the approach of Dorian, we feel we can speak for all of not only north Florida b...
It's Friday before Labor Day weekend and we've already been following storm Dorian since late Monday when indications became cle...
Request Free Quote
Testimonials
Only one word-Fantastic service and great employees.
Wayne Copeland







​ Disclosure: First Place Management Properties, LLC is "not" a real estate brokerage and does not lease or sell properties.
All sales and leasing activities are conducted through FPM Properties, dba. & First Place Management, Inc. both are licensed Florida Real Estate Brokerages. ​
---
FPM Properties is committed to ensuring that its website is accessible to people with disabilities. All the pages on our website will meet W3C WAI's Web Content Accessibility Guidelines 2.0, Level A conformance. Any issues should be reported to marketing@fpmproperties.com. Website Accessibility Policy
---