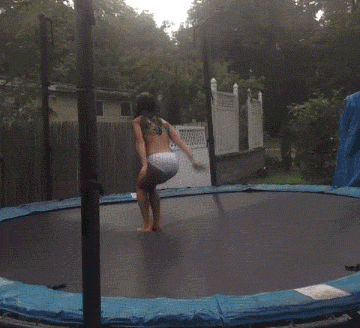 Why We're Hard Liners...................
The weather is beginning to warm up this time of year and everyone will start to spend more time outside, playing in the yard or swimming in the pool.
What can go wrong? Plenty.
There are probably entire insurance manuals written about these topics but in the interest of brevity, we'll bullet point it. It's all about liability.
Recreational Equipment (like trampolines and above ground pools) are a hard NO.
It's in the resident's lease.
In ground pools. Many owners have them. You already know the insurance parameters from your provider. If you do not, get with your provider immediately to go over your coverage and contact us if necessary. Our management agreement requires that you retain a licensed & bonded professional service to maintain it. This should not only protect the condition and integrity of your investment amenity but curtail potential health hazards (liability).
If you are an investor, make sure you have done your due diligence if a property in question involves an in ground pool.
Call us anytime, we'd be glad to discuss our policies, and how they protect you and your property.
The FPM Properties Team







​ Disclosure: First Place Management Properties, LLC is "not" a real estate brokerage and does not lease or sell properties.
All sales and leasing activities are conducted through FPM Properties, dba. & First Place Management, Inc. both are licensed Florida Real Estate Brokerages. ​
---
FPM Properties is committed to ensuring that its website is accessible to people with disabilities. All the pages on our website will meet W3C WAI's Web Content Accessibility Guidelines 2.0, Level A conformance. Any issues should be reported to marketing@fpmproperties.com. Website Accessibility Policy
---