August 2017 Newsletter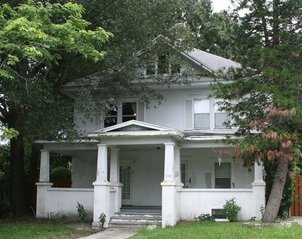 Meet Marty. Marty is a rental property owner who prides himself on being a responsible landlord.
Marty's investment home was built in 1945 and has a number of charming and unique features not found in homes built today. This is just part of what makes it appealing to would be residents. It is also located in a historic and desirable neighborhood. This particular property is newly acquired by Marty—in the past he has owned a (relatively new) condo that became a rental property. Marty is excited about the potential for this property but also a little anxious about the inevitable maintenance it will require.
Before he can place a resident in this home it needs some cosmetic repairs and other work. He planned for this expense in tandem with the great negotiating he did on the purchase and has "a guy" he uses for such work. STOP RIGHT THERE. What is the FIRST thing Marty needs to be aware of before anything is done?
The EPA's 2008 Lead Based Paint RRP Program! Luckily, there is a handbook for this! But before we get into all that, here's a brief primer on what this is about:
It's a federal regulation aimed at protecting against lead based paint hazards associated with with renovation, repair and painting activities
The rule requires workers to be trained to us lead safe work practices and required renovation firms to be EPA certified (these became fully effective April 22, 2010
RRP= Renovation, Repair and Painting. It applies to residential houses, apartments and child occupied facilities (like day care centers) built before 1978
Anyone who is paid to perform work that disturbs paint in housing and child occupied facilities built before 1978 must follow requirements.
Marty needs to be up to speed on the parameters of this regulation ASAP! If Marty is working with a property management firm like FPM Properties, he already has an expert to consult with and help guide him. He also has access to pre certified vendors to perform the work. If Marty isn't lucky enough to be working with FPM Properties, he can go to www.epa.gov/lead
Why is this so critical? Because the fines for noncompliance can be debilitating. If you would like more details or further information, feel free to contact the office or your property manager at FPM Properties and we will be glad to assist.







​ Disclosure: First Place Management Properties, LLC is "not" a real estate brokerage and does not lease or sell properties.
All sales and leasing activities are conducted through FPM Properties, dba. & First Place Management, Inc. both are licensed Florida Real Estate Brokerages. ​
---
FPM Properties is committed to ensuring that its website is accessible to people with disabilities. All the pages on our website will meet W3C WAI's Web Content Accessibility Guidelines 2.0, Level A conformance. Any issues should be reported to marketing@fpmproperties.com. Website Accessibility Policy
---