February 2019 Newsletter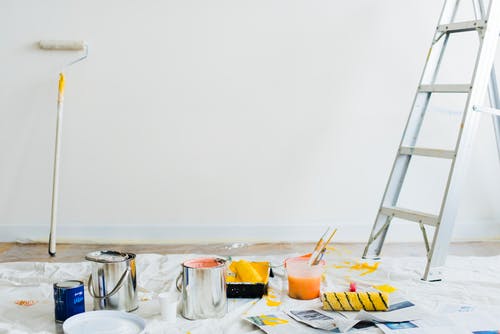 The Perils of Non Compliance
As property managers, we live this every day. As your property manager, we are diligent about compliance on your behalf, day in and day out.
If you own property built prior to 1978, you probably already know this but it's a must read anyway. If you don't currently, it's a must read so you are aware should you ever make such a purchase in the future.
There are renovation, repair and painting rules governing properties built prior to 1978 (referred to as the EPA RRP rule). Whenever more than 6 square feet of interior paint (per room) and/or twenty square feet for exteriors might be disturbed in the course of completing work, that contractor must be EPA certified (as in trained in lead safe work practices). Why?
According to the EPA, homes and other buildings built prior to 1978 are likely to contain lead based paint. Renovation, repair or painting work done in those buildings could release hazardous lead dust. The rule provides important protections for owners/landlords, and property managers and requires they take certain actions to protect tenants and their children.
We have significantly abbreviated the description of this rule (in the interest of brevity) so as to include the sobering part.
If the work is not done according to the RRP rule, all parties involved could be fined $37,500.00 per incident. That includes owners, their agents and contractors. We think anyone would agree these are serious penalties.
Part of the RRP rule stipulates that we, as your property manager, are to insure that you (as owners) and the residents receive the lead based paint disclosures and that contractors are properly certified should they be involved in such work.
We want to assure you we are keenly aware of this responsibility and when we ask for your assistance and cooperation it is with good reason. ....at least $37,500 worth.....
If you have questions or want further details, email marketing and we will be happy to assist!
The FPM Properties Team







​ Disclosure: First Place Management Properties, LLC is "not" a real estate brokerage and does not lease or sell properties.
All sales and leasing activities are conducted through FPM Properties, dba. & First Place Management, Inc. both are licensed Florida Real Estate Brokerages. ​
---
FPM Properties is committed to ensuring that its website is accessible to people with disabilities. All the pages on our website will meet W3C WAI's Web Content Accessibility Guidelines 2.0, Level A conformance. Any issues should be reported to marketing@fpmproperties.com. Website Accessibility Policy
---