Security Deposit—Headache or Help?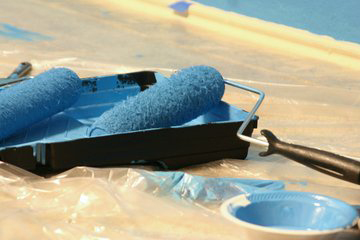 Over the course of last year (as in every year) many questions have been raised over security deposits. We thought this might be a good time for a refresher on the parameters your property manager must work within.
We spend a great deal of time on this process due to the accuracy and timeliness dynamics associated with it.
This is one of the key benefits of having a professional property manager managing your property.
Every resident, regardless of circumstances, tends to have the expectation of getting their full security deposit back. Every owner tends to expect it to completely cover the property turn costs. Clearly, there is a chasm to be bridged. Let's start with "Normal Wear & Tear".
Here are some examples of what is considered normal wear & tear in a property and (in parentheses) what is actually claimable damage.
Small marks or smudges (crayon or market drawings)
Small nail holes (large holes in wall)
Carpet worn out (Kool-Aid, dyes, bleaches, iron burns)
Small stain on carpet (carpeting torn or shredded by pet)
Sun faded carpet or curtains (cigarette burns)
Dusty mini blinds (broken or bent mini blinds)
A/C system worn out or leaking (intentional damage by tenants)
This is just a brief example to illustrate the significance of this process and why FPM Properties conducts detailed move in and move out assessments when a property is vacated. If a claim is made, it must be defensible. FPM Properties works hard to be fair & equitable to all parties, using the Florida Landlord Tenant law (83.49) as a guide.







​ Disclosure: First Place Management Properties, LLC is "not" a real estate brokerage and does not lease or sell properties.
All sales and leasing activities are conducted through FPM Properties, dba. & First Place Management, Inc. both are licensed Florida Real Estate Brokerages. ​
---
FPM Properties is committed to ensuring that its website is accessible to people with disabilities. All the pages on our website will meet W3C WAI's Web Content Accessibility Guidelines 2.0, Level A conformance. Any issues should be reported to marketing@fpmproperties.com. Website Accessibility Policy
---