About Us
Back in 2005, Michael Hodges embarked on a journey to offer property management and investment type ROI services as a professional property manager, adhering to industry standards to deliver efficiency and effectiveness. Starting out as First Place Management Inc and ultimately evolving with the added FPM Properties and FPM Communities offerings, the team he has built over 15 years has been together, collectively, the last 12!
In that time Mike has earned a lot of accolades and held leadership roles but mostly continued pursuing education and learning, honing his skills-- and instilling that in everyone at FPM Properties. This helps our investors bottom line by keeping the liability risk down and keeping more dollars in their pockets.
Today, choosing FPM Properties as your management company/property investment advisor is a decision to engage extremely dedicated, committed and informed professionals. Each and every decision made will be an educated one based on the knowledge of local and state laws and our cumulative years of experience with your best interest in mind.
At FPM Properties, we treat all of our clients' properties like a lifetime investment and pride ourselves in the personal level of service we provide to our clients regardless of whether they are local residents or absentee property owners.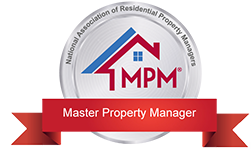 MPM® (Master Property Manager)
An MPM® designation is the highest level a member can attain within NARPM®. Currently there are approximately 224 nationwide.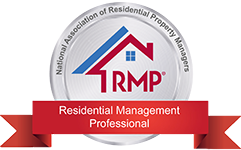 RMP® (Residential Management Professional)
The RMP® designation process makes for a more engaged NARPM® member, builds character, enhances your skills, and makes you better at every aspect of your job.