February 2020 Newsletter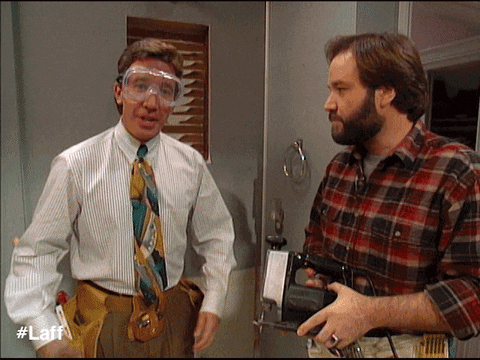 The Case for Upgrading...
In the end, no matter how cliched it sounds (or in this case, reads) it is about ROI. It is not just happening in our market but everywhere: updated properties rent faster and for more dollars.
The current renting "generation" (dominated by Millennials & Gen X, soon to be followed by Gen Z) places a high value on convenience and technology, in large part due to being weaned on it, so to speak.
While "Boomers" may still struggle with adapting to technology and its constant changes, these generations grew up this way.
So, what does that have to do with updating properties? Here in our market, there is currently a proliferation of new apartment communities that are tailoring themselves to what this consumer wants: current (if not state of the art) facilities, equipment, technologies, surroundings.
We are not suggesting every rental property needs to be a "smart" home but making your investment property as current as possible, where it counts, can go a long way in attracting and retaining a reliable and conscientious resident. So where do you invest in upgrading (an investment property-it's a whole other story if it's a property for sale!)
Conventional wisdom has always been: kitchen and bath, because, well, we typically spend the most "quality" time there. The key is not to over invest. An investment property may see many residents over time and they will all have different aesthetics so keep it clean, simple and utilitarian.
For the bath, things like lighting & flooring, the tub/sink/toilet (as needed) and mid-range vs. upscale--typically return about $1.71 in increased home value for every dollar spent (as a national average).
For the kitchen, neutral with functionality in mind wins the day. This is not the place to go concept crazy as again, many residents will inhabit this space over time. Updating while maintaining as "blank" a canvas as possible is best. Simple updates include lighting, door pulls & knobs and paint. If it's overdue or needs replacing, counter top and (smart) appliance updates work wonders.
Lastly, when possible make baby steps into the smart home arena as the need to replace arises-smart thermostat, locks, smoke & carbon monoxide detectors and garage door opener are all good options to start to bring your property into the smart world today's renters live in.
We've added a couple of interesting reads on this theme....
https://www.realtor.com/advice/home-improvement/things-everyone-forgets-when-renovating-kitchen/
https://www.realtor.com/advice/home-improvement/old-house-smell-removal-whats-causing-get-rid/







​ Disclosure: First Place Management Properties, LLC is "not" a real estate brokerage and does not lease or sell properties.
All sales and leasing activities are conducted through FPM Properties, dba. & First Place Management, Inc. both are licensed Florida Real Estate Brokerages. ​
---
FPM Properties is committed to ensuring that its website is accessible to people with disabilities. All the pages on our website will meet W3C WAI's Web Content Accessibility Guidelines 2.0, Level A conformance. Any issues should be reported to marketing@fpmproperties.com. Website Accessibility Policy
---