September 2017 Newsletter
Home Warranties: The Good, The Bad and The Costly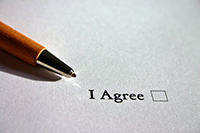 Don't get us wrong—we love the concept of home warranties and they do serve a homeowner well as long as the homeowner has the proper expectations. Many owners (incorrectly) think the warranty is going to obliterate all their maintenance woes and that is just not realistic. Based on the 50+ combined years of experience FPM Properties has in property management, we've interfaced with most of them and here is what we've learned:
Coverage: Typically for major appliances and major utility systems, i.e. plumbing, electrical and HVAC
Exclusions: There are plenty! For every area covered, there will be specific details just not covered. The degree varies from carrier to carrier
Deductibles: Can be as high or higher than a property manager's service provider service call fee
Turnaround: Sense of urgency can be one extreme to the other-in other words, a crap shoot!
---
We have found that warranties are a great resource for homeowners occupying the home, as in the direct recipient of the services and can be directly involved. When the warranty is covering an owner's investment property we often experience certain "hiccups" administrating the service such as:
Excessive hold time on the phone trying to coordinate an appointment
Required prepayment of deductible to get the appointment scheduled
No emergency response capability. In our experience typical response time is 2+ days.
May not cover if no proof of ongoing maintenance
Many owners acquire the warranty when acquiring the property so it's a little measure of protection already in place. If the property's systems are older and the owner just wants a general level of protection from maintenance expenses, it can be a good thing.
Overall, we suggest reviewing carefully what the plan being considered offers/covers and evaluate it against the known dynamics of the property. This will be easier if it happens to be a property the owner has inhabited in the past.
Regardless of what carrier or plan the owner selects, it is important they remember that there is almost always a deductible for an assessment visit and/or service to be rendered and not every diagnosis will result in a covered remedy!
If you are considering a home warranty for your investment property and want to get a 2nd opinion, feel free to give us a call or email us—all the contact information is right here! We would love to brainstorm with you!







​ Disclosure: First Place Management Properties, LLC is "not" a real estate brokerage and does not lease or sell properties.
All sales and leasing activities are conducted through FPM Properties, dba. & First Place Management, Inc. both are licensed Florida Real Estate Brokerages. ​
---
FPM Properties is committed to ensuring that its website is accessible to people with disabilities. All the pages on our website will meet W3C WAI's Web Content Accessibility Guidelines 2.0, Level A conformance. Any issues should be reported to marketing@fpmproperties.com. Website Accessibility Policy
---