Here is a partial list of the Florida Realtors 2018 Legislative Priorities; we highlighted 2 we thought were of particular interest:
Assignment of Benefits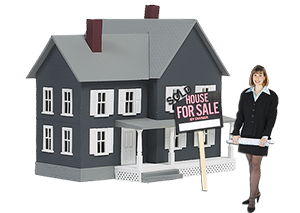 Reduce Assignment of Benefits (AOB) abuse that drives up insurance premiums for property owners.
AOB allows policyholders to assign their post-loss insurance benefits to a contractor, such as a water remediation company or roofer, so the contractor can charge the insurance company for its work directly.
But a growing number of contractors have been inflating the cost of repairs. When the insurance company refuses to pay the claim, the contractor files a lawsuit. Insurers typically pay these inflated claims to avoid the high cost of litigation, and pass the cost onto policyholders.
As lawmakers consider legislation to stop AOB abuse and protect consumers from higher insurance rates, they should keep in mind:
AOB abuse has reached staggering levels. In 2006, there were 405 AOB lawsuits. In 2016, that number rose to 28,200, according to the Florida Office of Insurance Regulation.
A study of more than 80,000 Florida insurance claims for water damage showed the average AOB claim was approximately $17,000 - 50 percent more than non-AOB claims.
Consumers are paying in the form of higher insurance premiums. In 2014, 37.6 percent of insurance companies requested rate increases. In 2017, 90 percent of the companies that submitted their rate requests filed for increases.
 
It's time to stop the abuse and protect consumers from higher insurance costs.
Vacation Rentals
Enact legislation concerning vacation rentals that treats homeowners equitably.
Homeowners have made their properties available as vacation rentals long before the Internet arrived, but the growth of websites such as Airbnb and VRBO have made it easier. These sites have created new financial opportunities for homeowners and expanded the options available to consumers who live in, or travel to, Florida.
However, many local governments view this exercise of private property rights as an under-regulated disruption to their communities and have responded by attempting to establish new ordinances, inspections and fees that are designed to discourage vacation rentals.
There are several stakeholders in the discussion about vacation rentals, not the least of which are property owners.
As lawmakers consider solutions, they should keep in mind the following:
Website platforms such as Airbnb, VRBO, HomeAway and others expand lodging options for visitors, who also spend money at restaurants, retail stores and other local businesses.
The potential for rental income is attractive to individuals who buy a second home for future retirement.
Since 2014, cities and counties have passed 38 separate ordinances affecting vacation rentals, some with the intent of preventing them altogether. Several of these ordinances - such as requiring a background check for every occupant - make compliance burdensome.
 
State lawmakers need to take a leadership role on this issue and pass legislation that does not undermine property rights. 







​ Disclosure: First Place Management Properties, LLC is "not" a real estate brokerage and does not lease or sell properties.
All sales and leasing activities are conducted through FPM Properties, dba. & First Place Management, Inc. both are licensed Florida Real Estate Brokerages. ​
---
FPM Properties is committed to ensuring that its website is accessible to people with disabilities. All the pages on our website will meet W3C WAI's Web Content Accessibility Guidelines 2.0, Level A conformance. Any issues should be reported to marketing@fpmproperties.com. Website Accessibility Policy
---