May 2018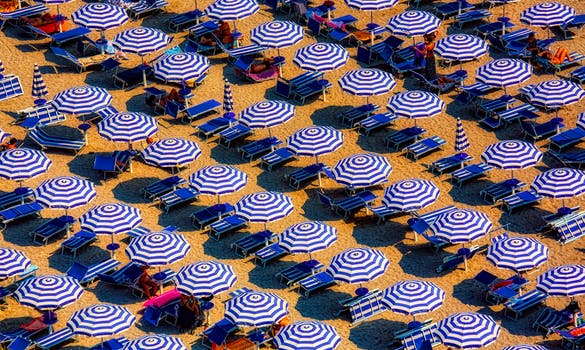 So, we've had an unseasonably long cool period here in (northern) Florida --probably indirect or direct result of the extended long winter our northern neighbors have endured-and we are grateful! The last JEA bill was the lowest we've seen in a long time. However, the stifling heat is not far away and AC systems will be running nonstop for months on end very soon!
So we want to bring up a few things we've been seeing now, before the heat sets in and all the service providers are running around the clock and heavily booked AND your system is working 24/7 (literally).
Home Warranties : We're pretty sure we've covered this before but just in case-don't presume that just because you have a warranty plan in place that all issues are "covered"-including replacement. We have had more than one instance in which a system needed replacement but the warranty company would not cover the cost because the system had not been on an ongoing maintenance/service plan. Check your plan now OR check carefully before purchasing one so you know what it covers with or without an ongoing service plan
Preventative maintenance plans : What is it they say about an ounce of prevention? We say "yes" to this! Aside from the fact that most warranty companies will honor their commitment if you do this, it's just a sound investment for your system. We have a few vendors who offer this so for about $135 a year you can get 2 service calls/maintenance or $165 same but with 6 filter supply additional feature. Email maintenance if you want more details!
Coils: They get dirty. If filters are being changed diligently, this is less of a problem but still can happen over time (unless of course you have preventative maintenance in place then maybe not so much!) If not too severe, the vendor will do an in place coil "brushing" to clean off dirt. If they have to do a full "pull & clean" because the coils are impacted, it could run up to $600.
Replacing parts vs replacing systems: We get it; systems are a huge investment. HVAC systems in Florida have to work hard, mostly because they are run nearly nonstop from about May to October-it's just that hot & humid typically. When something malfunctions, it almost always comes down to whether the system is still under warranty and if not, what part needs replaced and how expensive. Sometimes replacing a part (instead of the system) seems like a less painful way to go-until it fails and/or another part fails and you're faced with another decision. When significant parts are failing, we have to take into account the age of the system, the cost of the part vs cost of replacement and the warranty situation on the part (sometimes none) vs. new system (now usually 10 years).
Lastly, if your property is older, be prepared that (aging) ductwork could become a factor. We'd also add that if there is no insulation in the property, it could be having an impact on the performance of the system.
One final thought for all the Mom's out there:
Happy Mother's Day







​ Disclosure: First Place Management Properties, LLC is "not" a real estate brokerage and does not lease or sell properties.
All sales and leasing activities are conducted through FPM Properties, dba. & First Place Management, Inc. both are licensed Florida Real Estate Brokerages. ​
---
FPM Properties is committed to ensuring that its website is accessible to people with disabilities. All the pages on our website will meet W3C WAI's Web Content Accessibility Guidelines 2.0, Level A conformance. Any issues should be reported to marketing@fpmproperties.com. Website Accessibility Policy
---