November 2017 Newsletter
The Holidays are Coming…………..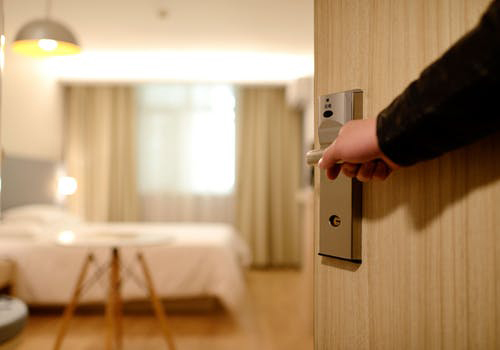 So it's fast approaching that time of year again. How does this keep happening? In the blink of an eye, we're staring down another holiday season and ultimately, a new year.
This is the time of year when either you're a (visiting) guest or you're the host. Could mean staying in a friend or loved one's home (or looking for lodging nearby) or being the one having the guests in your home—or arranging lodging for the visitors.
So this has turned our thoughts to the whole AirBNB dynamic. What are the implications, especially in property management and/or with investment/rental property? Here's what Mike & Wanda had to say, based on 3 key items:
Definition of sublease (from the dictionary):
n. the lease of all or a portion of premises by a tenant who has leased the premises from the owner. A sublease may be prohibited by the original lease, or require written permission from the owner.
FPM Properties lease language:
I OCCUPANCY: Only the following individuals shall occupy the premises unless written consent of the LANDLORD is obtained: Guests remaining for a period of more than seven (7) days must have written consent of the LANDLORD.
12. SUB-LET/ASSIGNMENT/HOLDOVER: TENANT may not sub-let or assign this lease without the express written consent of LANDLORD
7 day notice language:
"YOU HAVE SUBLET AND/OR ARE ALLOWING OR INVITING UNAUTHORIZED PERSON(S) TO RESIDE ON THE PREMISES IN VIOLATION OF THE TERMS OF THE LEASE AGREEMENT BY SUBLETTING AND OR ADVERTISING THE PROPERTY ON AIRBNB"
So there you have it—unless expressly stipulated in a (modified) lease, using the rental property for sub leasing/profit is a violation of the lease and not allowed unless approved in writing by you, the owner!







​ Disclosure: First Place Management Properties, LLC is "not" a real estate brokerage and does not lease or sell properties.
All sales and leasing activities are conducted through FPM Properties, dba. & First Place Management, Inc. both are licensed Florida Real Estate Brokerages. ​
---
FPM Properties is committed to ensuring that its website is accessible to people with disabilities. All the pages on our website will meet W3C WAI's Web Content Accessibility Guidelines 2.0, Level A conformance. Any issues should be reported to marketing@fpmproperties.com. Website Accessibility Policy
---