November 2019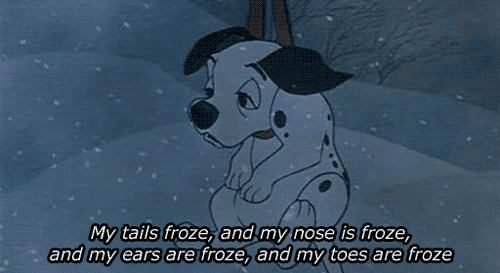 So if you read the last newsletter, you know there was a chance to win a $25 Visa gift card (and one lucky lady won it!)
You just never know when such an opportunity will show up in a newsletter so we encourage you to read every month (even if the subject isn't what you were dying to know). We know sometimes it's a bit dull but we try to give you info you need or may need in the future. One such item is included here so read on......
Soon the temps will be turning and while it rarely gets super cold here, every once in a while we flirt with freezing temperatures. Everyone freaks out, much like when the temps get really hot and AC doesn't seem to be cooling enough. Here are some pointers for the first time you might switch on the heat this season (and it seems to be not working)...
First check the breakers and/or flip them
If that doesn't work, you can possibly go to emergency heat mode for the short term if temps are severely low (know that while in that mode it will affect your utility usage)
Also keep this in mind from our friends at Bold City Heat & Air:
Try the heat before severely cold temperatures happen to go through these processes
The first time you switch from cool to heat, you will experience a small burning smell - this is the dust burning off the heat element inside the unit. Since we do not use heat often, over the year, dust will collect on the heater and it will start burning the first time heat gets turned on
PLEASE NOTE IT IS NORMAL FOR COOL AIR TO COME OUT FOR A COUPLE OF MINUTES WHEN THE HEAT IS FIRST TURNED ON. This is one of the most common calls we get. Especially if it is under 45 degrees, the heat will take a few minutes to hit the vents.
By the way (on the subject of breakers), just a reminder that if something electrical doesn't seem to be working, check two things first: the GFI button on the (involved) outlet and/or the breakers!
Lastly, click this link to see information on trash collection changes that might affect your neighborhood starting 11-4-19
P.S. Happy Halloween!
The FPM Properties Team







​ Disclosure: First Place Management Properties, LLC is "not" a real estate brokerage and does not lease or sell properties.
All sales and leasing activities are conducted through FPM Properties, dba. & First Place Management, Inc. both are licensed Florida Real Estate Brokerages. ​
---
FPM Properties is committed to ensuring that its website is accessible to people with disabilities. All the pages on our website will meet W3C WAI's Web Content Accessibility Guidelines 2.0, Level A conformance. Any issues should be reported to marketing@fpmproperties.com. Website Accessibility Policy
---