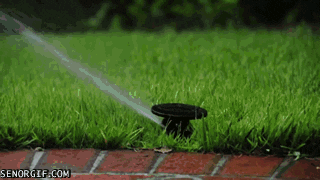 Dear FPM Properties Resident:Ugh, we know. Back to business. But seriously, folks--today marks the official start of storm season and we want to remind you of some things now, before it escalates. If you have moved into your property since January 1, you have probably already received some information from us about protecting the contents of your home. Homeowner's policies for rental properties
do not
cover the contents. To put it another way:
The homeowner's policy covers the building and outbuildings-it does not typically cover the contents if they are not residing in the home. Thus the contents-your possessions as a renter-are not covered in event of storm, disaster, break in, etc.
This means you might want to investigate renters insurance (if you haven't already) ASAP,
before
the season is well underway. Check with your current auto carrier, they may offer it.If you need a referral to someone who can assist email us at
marketing
. Research now if your property is in a flood zone and research your evacuation route-email us @
marketing
if you would like assistance with that.If a hurricane has the potential to threaten our area, you will receive information and updates via email, just like you receive this newsletter. There is also updated information on our website (FPMPROPERTIES.COM) during these circumstances.
It is your responsibility to secure the property as follows
Should you need to evacuate, please shut off, at the source, all power, gas and water lines such as breaker panels, hot water heaters, emergency gas shut valves, etc. At the very least, unplug small appliances
Remember to bring inside/secure any items on patios, balconies, etc. that could become projectiles. Leave NO loose items outside.
As soon as possible after the event, contact FPM Properties and/or maintenance@fpmproperties.com to report any condition status needing attention and/or your whereabouts if out of the area
Visit our website to access the 2018-2019 Preparedness Guide
ONE MORE IMPORTANT THING:Each county has rules re: lawn watering and water use. It may be your responsibility to insure the lawn is cared for and during hot summer months it can burn up easily if not maintained. Be sure to water the lawn, according to the rules in the county where your property is located. See the links below for your county's specifics
As always, if you have questions, email us!
The FPM Properties Team







​ Disclosure: First Place Management Properties, LLC is "not" a real estate brokerage and does not lease or sell properties.
All sales and leasing activities are conducted through FPM Properties, dba. & First Place Management, Inc. both are licensed Florida Real Estate Brokerages. ​
---
FPM Properties is committed to ensuring that its website is accessible to people with disabilities. All the pages on our website will meet W3C WAI's Web Content Accessibility Guidelines 2.0, Level A conformance. Any issues should be reported to marketing@fpmproperties.com. Website Accessibility Policy
---