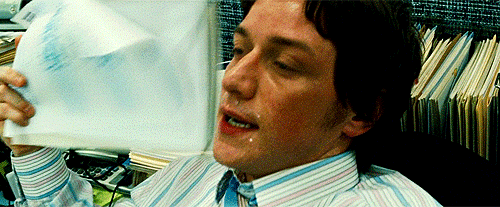 Dear FPM Properties Resident:
Unless you've been spending the spring elsewhere, we don't have to tell you how HOT it's been. This is definitely when you want your AC not only functioning but at peak capacity.
If you've been with us awhile, we know you've heard all of this before but it bears repeating every summer so here we go: AC and maintenance pointers you need to know: Preventative maintenance : Changing the filters and keeping the drain line clear go a long way in keeping the system functioning at capacity and is required per your lease. The more you stay on top of this, the less likely you will have to submit a maintenance request for the AC. Also, if the AC has "gone out" and you recently had a storm, power outage, etc. check breakers first.
Regardless of the above, situations still can occur based on age of system, level of use, etc. When the system appears to be functioning less than normal, ALERT maintenance. Immediately. We suggest not waiting a couple of days to see if it "gets better" on its own.
If it is not cooling at all, try turning it off for an hour and giving it a break-you may be able to "thaw" a frozen up system. If not, submit your maintenance request.
If the unit is leaking, turn it off and submit your maintenance request.
Be prepared for some type of wait for the service call to actually happen. All the AC vendors are heavily booked during these months and it is typical for them to run 1-2 days (sometimes longer) out to schedule a service call due to demand.
In most situations, they can rectify the problem on the spot or get the system cooling until the longer term solution can be administered. If a part is needed or the system has outlived its useful life, there could be a time frame for ordering and procuring a part or a system install (which may involve different technicians and represents bigger blocks of the vendor's time). Keep in mind also that if a system needs replaced; the owner may require more than one quote which could take a couple of days.
Once the request is submitted, be assured it is being facilitated. The vendor should be keeping you informed and if you feel they are not, again contact maintenance immediately so we can get the status information you need.
No amount of emails, calls or text messages can make the process go any faster when the above referenced dynamics are involved. Be assured these vendors work around the clock during this time of year and are doing all they can to service everyone as quickly as possible and it is largely based on sequence the requests were received.
While it sounds curious, technically lack of AC is not an emergency in Florida. The classifications for emergencies are in your lease and on the website. Do not call the maintenance line unless it is one of the designated emergencies. The maintenance after hours/emergency line is 904-497-4200 xt 2229 for bona fide emergencies. Use of email is the best way to get your request facilitated as quickly as possible and provides you the opportunity to provide as much detail as possible regarding the symptoms-the more detail, the better. This helps the vendor best prepare for the call. Here are some tips for what to include in the request:
Location of the air handler (especially if more than one), *Leaking water? *Running but not cooling? *Not running at all? *Thermostat reading inaccurately? The FPM Properties Team







​ Disclosure: First Place Management Properties, LLC is "not" a real estate brokerage and does not lease or sell properties.
All sales and leasing activities are conducted through FPM Properties, dba. & First Place Management, Inc. both are licensed Florida Real Estate Brokerages. ​
---
FPM Properties is committed to ensuring that its website is accessible to people with disabilities. All the pages on our website will meet W3C WAI's Web Content Accessibility Guidelines 2.0, Level A conformance. Any issues should be reported to marketing@fpmproperties.com. Website Accessibility Policy
---