Tax Free Shopping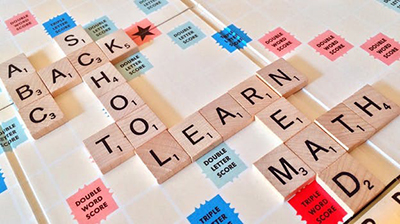 It's that time again--many of you may be preparing to send your kids back to school. Tax free shopping certainly doesn't hurt and everyone can benefit! So, read on and be ready August 3-5!!!
What specific items do or do not qualify?
One significant change to the holiday weekend this year is that personal computers are no longer tax-free. Last year, there was no sales tax included on purchases of electronic book readers, laptops, desktops, handhelds, tablets and tower computers that sold for $750 or less per item.
Some of the clothing and accessory items that are tax free - as long as they cost $60 or less per item - include:
Baby clothes
Backpacks and book bags
Baseball cleats and other cleated and spiked shoes
Bathing suits
Belts
Boots (except ski or fishing boots)
Bras
Diapers and diaper bags
Dresses
Fanny packs
Gloves
Hats and caps
Jackets
Jeans
Leggings
Nightgowns and pajamas
Pants
Purses
Robes
Shoes (including athletic)
Shorts
Slippers
Sweaters
Swimsuits and trunks
Ties
Wallets
"Clothing," according to the Florida Department of Revenue, is defined as any article of wearing apparel, including all footwear (except skis, swim fins, roller blades, and skates) intended to be worn on or about the human body. Clothing does not include watches, watchbands, jewelry, umbrellas or handkerchiefs.
Tax-free school supplies - as long as they cost $15 or less per item - includes pens, pencils, erasers, crayons, notebooks, notebook filler paper, legal pads, binders, lunch boxes, construction paper, markers, folders, poster board, composition books, poster paper, scissors, cellophane tape, glue, paste, rulers, computer disks, protractors, compasses, and calculators.
For more details, visit Florida Revenue
Check out our blog at fpmproperties.com for more links!
School starts:
Duval County, 8-13-18
Clay County, 8-14-18
St. Johns County, 8-10-18







​ Disclosure: First Place Management Properties, LLC is "not" a real estate brokerage and does not lease or sell properties.
All sales and leasing activities are conducted through FPM Properties, dba. & First Place Management, Inc. both are licensed Florida Real Estate Brokerages. ​
---
FPM Properties is committed to ensuring that its website is accessible to people with disabilities. All the pages on our website will meet W3C WAI's Web Content Accessibility Guidelines 2.0, Level A conformance. Any issues should be reported to marketing@fpmproperties.com. Website Accessibility Policy
---