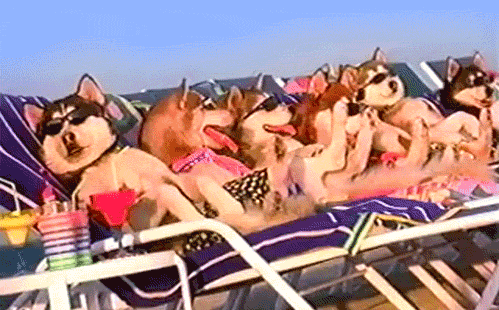 We know you know all this stuff but in case you don't....as the weather warms up and everyone is outside more, just remember to take a few precautions.
Biking: Wear a helmet. Stay hydrated. Follow the rules of the road; ride with traffic.
Water Sports/Boating: Use a personal flotation device. Know how to swim and swim with a buddy. Enter water feet first. Turn off craft when boarding or dismounting.
Swimming: Swim with a buddy, let someone know you are going to be in the water.
Be informed of side effects of any medications being taken or if adult beverages have been consumed.
Be conscious of heat safety: if you experience headache, cramping, heavy sweating and/or accelerated heartbeat get inside or get to the nearest cool, shady place possible. Hydrate slowly and cool down with damp towels if a cool shower is not possible.
Don't leave children or pets in a car, period!
Be conscious of sun exposure: use sunscreen! Wear sunglasses and protective clothing if necessary. Avoid direct sun exposure between 10:00 a.m. and 4:00 p.m. if possible.
If you have lived in Florida for any amount of time, we know this may be redundant; yet, statistics for unfortunate outcomes related to these conditions are still too high. If you are new to Florida, take this to heart--it IS important.
Now get your friends together and have some fun--it's Spring and will soon be Summer!
The FPM Properties Team







​ Disclosure: First Place Management Properties, LLC is "not" a real estate brokerage and does not lease or sell properties.
All sales and leasing activities are conducted through FPM Properties, dba. & First Place Management, Inc. both are licensed Florida Real Estate Brokerages. ​
---
FPM Properties is committed to ensuring that its website is accessible to people with disabilities. All the pages on our website will meet W3C WAI's Web Content Accessibility Guidelines 2.0, Level A conformance. Any issues should be reported to marketing@fpmproperties.com. Website Accessibility Policy
---