November 2018 Newsletter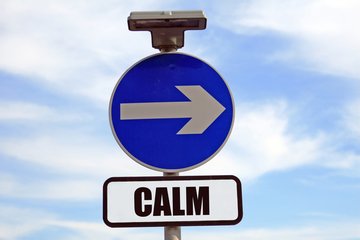 It's that time of year again ( where did 2018 go exactly?)!
As our thoughts turn to the upcoming Thanksgiving and holiday season, we want to wish you all the best. We also want to bring up a very important topic-and it's one we already know you are probably weary of (as are we!). Just hear us out.....
We all have things to reflect upon and be grateful for this Thanksgiving season. In our mind, one of the greatest blessings to give thanks for is that (so far) we have survived the storm season here in Jacksonville relatively unscathed. We have been extremely fortunate this year.
Our neighbors to the west, sadly, have lost nearly everything. Do any of us realize how easily that could have been us? In our property management community, we communicate with industry colleagues not only all over the state but all over the country. We learn from each other in order to continue to improve the experiences of our owners and residents.
This is why we're bringing this up yet again. Our colleagues to the west have been updating us on the real world experience of recovering after a decimating storm. It is not a pretty picture. We are learning all we can so that we can be better prepared should we ever find ourselves in similar circumstances.
So, what is the one thing our colleagues are telling us is the biggest lesson to take from this? You guessed it: renters insurance. We are hearing that so many of the rental residents have lost their homes and thus, all the contents. Very few of them had renters insurance. Therefore, they are left with virtually nothing. If you have been with us since prior to 2018, you may not know the specifics on this issue. We have emailed that to all our new residents this year because it's become that important. If you want the details and/or information on a resource to explain your options,click here.
You have about 6 months between now and the start of the next storm season to gather information and to think about this; we are here to help in any way we can. We strongly urge you to get informed and consider putting this protection in place if you expect to be a rental resident in 2019.
There-we've said it and you've read it.
Thank you for keeping an open mind and have a safe and happy Thanksgiving!
The FPM Properties Team







​ Disclosure: First Place Management Properties, LLC is "not" a real estate brokerage and does not lease or sell properties.
All sales and leasing activities are conducted through FPM Properties, dba. & First Place Management, Inc. both are licensed Florida Real Estate Brokerages. ​
---
FPM Properties is committed to ensuring that its website is accessible to people with disabilities. All the pages on our website will meet W3C WAI's Web Content Accessibility Guidelines 2.0, Level A conformance. Any issues should be reported to marketing@fpmproperties.com. Website Accessibility Policy
---