#NewYearGoals—Buying a House!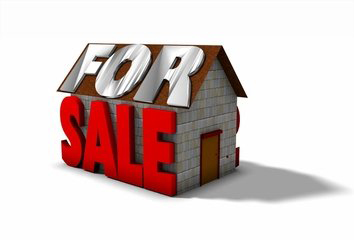 So you've decided this is it—this year you will seriously pursue your goal of home ownership! So much to consider! We'll presume you've already figured out areas in NE Florida that interest you, researched schools (if applicable) and other community amenities and have some idea about the "look" of the home you are dreaming of purchasing and know some basics you require (3 BR/2BA).
This probably has dovetailed into what you can afford/budget and may have narrowed down the scope of neighborhoods. (The "affordability standard" for housing is that you should spend no more than 30% of your income on housing costs (including insurance and property taxes), while many mortgage lenders prefer that your housing cost is no greater than 28% of your income.)
This is why working with a licensed Realtor is SO important—they can be your guide, navigating you through all the twists and turns that will surely arise as you walk the path to home ownership. They know the neighborhoods, the home values, the mortgage application process and negotiation!
At this point you want to find a Realtor to work with as they will be invaluable in assisting with Step #1: pre approval for a mortgage. They have lenders to refer you to ( many require it before investing time showing property) and most importantly, positions you to make an offer if you stumble on that dream home you weren't necessarily expecting to find right away!
Getting pre-approved means you'll have a clear idea of what the bank will lend you so you don't shop outside of your price range. You will be taken much more seriously by real estate agents and any potential sellers to whom you make an offer. Many sellers won't even consider offers from someone who isn't pre-approved, because there's no way to know whether the financing will be available to complete the sale.
If you want your offers to be competitive and you want to know you're shopping for houses that are priced right, provide your financial information to the bank before you start house shopping and get a pre-approval letter to take with you.
Get organized the following: Proof of income, proof of assets, employment verification, (good) credit, and documentation (for pulling credit report)
Think you're ready to take the plunge and pre-qualify? We've got the folks who can help you ready to assist! Email info@fpmproperties.com for assistance or call 904-497-4200 and select "Sales".
Keep reading our newsletters and follow our blog for continuing details and tips about the home buying process…….







​ Disclosure: First Place Management Properties, LLC is "not" a real estate brokerage and does not lease or sell properties.
All sales and leasing activities are conducted through FPM Properties, dba. & First Place Management, Inc. both are licensed Florida Real Estate Brokerages. ​
---
FPM Properties is committed to ensuring that its website is accessible to people with disabilities. All the pages on our website will meet W3C WAI's Web Content Accessibility Guidelines 2.0, Level A conformance. Any issues should be reported to marketing@fpmproperties.com. Website Accessibility Policy
---