Late Fees—We Hate Them Too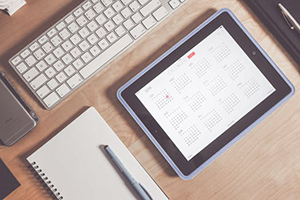 The dreaded late fee—you don't want to pay it, we don't want to have to charge it. However, like most things in life, rental payments come with deadlines and there is a cost associated with not meeting them.
If you pay your credit card payment after the due date, almost no question you will be assessed a late fee—and they can be hefty. No different for mortgage and/or rental payments.
Unfortunately, sometimes we get busy and lose track of time or something disrupts our normal routine and we fall out of sync. We forget about a postal holiday and don't' plan adequately. Extreme weather strikes, disrupting normal operations. We've got some ideas/tools to help you possibly eradicate late fees—regardless of these blips!
Set up Rent Tracks: this will allow you to either set up automatic (think ACH) payment or give you access to go line and pay when the time comes…but that requires you to remember to do it!

(You can access Rent Tracks right here under residents/online payments)
Set up the FPM portal: this allows you to see and track everything. Your payment history, fee accruals, accesses your lease, etc. It's your resource center. If you haven't done this, let accounting know and they will send you the instructions!
Calendar for either drop off or mail: if you cannot facilitate online, be diligent about calendaring the due date and arrange to either drop off at the office (reference 2 locations?) or post in ample time for mail delivery. Take into account postal holidays and/or impending weather situations.
Should you still find yourself saddled with a late fee due to some misstep, bear in mind FPM is currently offering a 50% off/reduction on all accrued late fees if paid by 3-15-18!
Lastly, if you have special/unique circumstances that prevent you from adhering to a 1st of the month payment timetable, hopefully you discussed that during the leasing process. If not, let your property manager know so we can investigate if there are other alternatives we can explore that could help eradicate the dreaded late fee (often a special accommodation on payment is up to the owner).
Then get set up and forget about it!







​ Disclosure: First Place Management Properties, LLC is "not" a real estate brokerage and does not lease or sell properties.
All sales and leasing activities are conducted through FPM Properties, dba. & First Place Management, Inc. both are licensed Florida Real Estate Brokerages. ​
---
FPM Properties is committed to ensuring that its website is accessible to people with disabilities. All the pages on our website will meet W3C WAI's Web Content Accessibility Guidelines 2.0, Level A conformance. Any issues should be reported to marketing@fpmproperties.com. Website Accessibility Policy
---