December 2017 Newsletter
Safe Holidays are the Safest Holidays!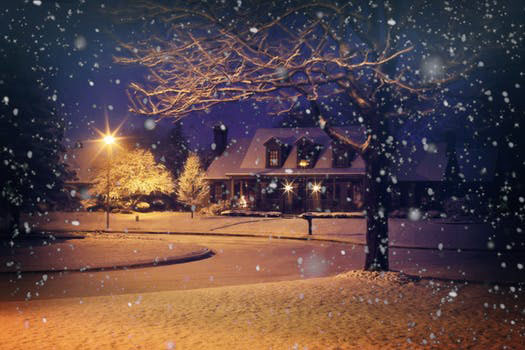 We don't mean to preach-we just want everyone to be safe this holiday season! Here's some safety tips (courtesy of JSO). This is long (we know) but relevant AND abbreviated so we encourage you to check out the entire list at: http://www.jaxsheriff.org
The holidays mean people are busy! Don't get careless. Garage doors should be kept closed, unless you're working in it, or outside in the driveway or yard near the garage (within eyesight). Thieves drive through neighborhoods LOOKING for open garage doors.
Do not display gifts under a tree in a front window for passing traffic to see, especially when you are not home.
Cars, even those parked at your home, should remain locked when not in use.
Backdoors, side doors, sliding glass doors, any access to your home or property should be locked when not in use.
Keep your home lit when not occupied.
If you are going out of town, have the Post Office hold your mail until you return. For more information, please visit: https://holdmail.usps.com/holdmail/
Remember – no one needs to know what you have! Get valuables out of the car and out of plain sight.
Remind your children NOT to share personal information on the internet, including information about valuable gifts they received, or trips the family will be taking.
And remember, banks DO NOT ask for account verification via the internet. Those can be phishing messages. Do not open them and if you do, don't respond or download anything.
When receiving electronics or other valuable items make sure you break down the boxes and put them in a dark refuse bag before placing outside for trash pick-up. DON'T ADVERTISE your possessions.
Etch your Driver's License number on all electronic devices. Record you serial numbers and place this list with your insurance documents. A floor safe or larger, heavy, fire-proof safe is recommended. Small fire boxes or safes can be easily carried from your home.
When parking: roll-up the windows, lock the vehicle, and take your keys with you. Don't leave garage door openers or house keys in your car.
If you must keep anything in your car that identifies where you live, such as insurance cards or registration, make sure to lock the glove box or compartment where you store them, in addition to locking your car doors. Thieves want to get in and get out quickly, so using secure compartments in the car for personal items might "harden the target".
It is recommended that electronics purchases (or jewelry and other expensive items) be made last, if you are out shopping at multiple stores, so you do not have to store them in the car during other stops.
If you must leave valuable items in your car, place the items out of sight before reaching your destination, or move them inconspicuously.
Load your trunk when you leave a location – never open a trunk, fill it full of valuables, close it, and then walk away to do more shopping or other errands.
This includes packages, backpacks, gym bags, GPS units, MP3 players, CDs.
An opportunistic thief is on the lookout for "trunk-packing", and can break into your car the minute you're out of sight.
Also, someone may be watching when you put items under/behind seat and try to cover them up.
Thieves check unlocked glove compartments, behind seats, and under seats. It only takes a few seconds to check all the "usual" hiding places in the car where people leave things.
NEVER think "I'll just be a minute" and leave a car unlocked or worse, leave the engine running. It takes just a few seconds to break into or steal a car.







​ Disclosure: First Place Management Properties, LLC is "not" a real estate brokerage and does not lease or sell properties.
All sales and leasing activities are conducted through FPM Properties, dba. & First Place Management, Inc. both are licensed Florida Real Estate Brokerages. ​
---
FPM Properties is committed to ensuring that its website is accessible to people with disabilities. All the pages on our website will meet W3C WAI's Web Content Accessibility Guidelines 2.0, Level A conformance. Any issues should be reported to marketing@fpmproperties.com. Website Accessibility Policy
---