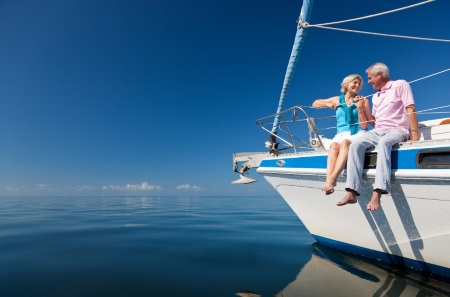 Choosing the right place to retire? How about Jacksonville?
There are several factors that go into making a lifestyle change like retirement. Cost of living, healthcare facilities, climate, and entertainment can all influence your decision. Let's look at each component.
Cost of living
Compared to other metropolitan areas, Jacksonville's cost of living is quite reasonable at 9.4% lower than the rest of the U.S. Check this handy cost of living calculator to compare groceries, housing utilities, transportation and health care. http://money.cnn.com/calculator/pf/cost-of-living/
Healthcare Facilities
Jacksonville is home to some of the finest healthcare facilities in the nation. With the Mayo Clinic, the Baptist Health system and University of Florida Health, it's easy to find the perfect fit for you.
Climate
With warm to tropic conditions, Jacksonville averages 221 sunny days per year with the average highs in July at 92 degrees and 43 degrees in January. With no threat of snow, it rains about 114 days per year.
Entertainment
Entertain in plentiful in this northeastern Florida city. Jacksonville is home to the Jaguars (football), Suns (baseball), Sharks (arena football), Axemen (Rugby), Giants (basketball) and Armada (soccer). With 22 miles of beaches, it's easy to enjoy water sports or just relax. And there are several venues including the Times Union Center for the Performing Arts, Veterans Memorial Arena and Florida Theater, all which host concerts, plays and lectures.
Education
Jacksonville is also home to the University of North Florida, Jacksonville University, Florida Coastal School of Law, Florida State College at Jacksonville, Edward Waters College and many technical schools.
Housing
With just over 800,000 residents, Jacksonville feels more like a big town. Neighbors are friendly and home prices are low. The median home cost in Jacksonville is $111,900 and appreciation has been 11.9% in the last year.
Call First Place Management today at (904) 246-1200 to inquire about homes for sale or rent.