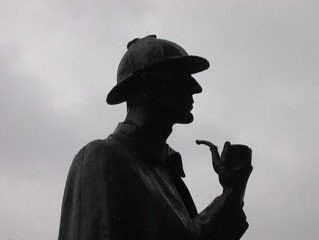 So we've outlined the areas that are evaluated in a home inspection—how does the rental "inspection" differ? Number one, while many property managers hold various designations in the industry --and 2 of ours are MPM® (Master Property Manager) -- they are not licensed home inspectors. If you want to know more about what it means to be an MPM®, just ask us!
They will be looking at the same areas as a home inspector to the best of their accessibility. During occupancy can be a bit more challenging than during the move out process for obvious reasons but they are looking for "clues" to any potential issues in those critical areas. They are walking the exterior (and observing from the ground if roof needs further investigation), assessing condition of the yard, checking proper operation of major systems in the home and the smoke detectors, checking the HVAC system, looking for evidence of any water intrusion and so on. They look at many of the same things a home inspector does and make determinations as to whether more detailed, expert assessment is warranted.
This is all in the interest of protecting the asset and insuring safety for the occupants. Critical stuff!