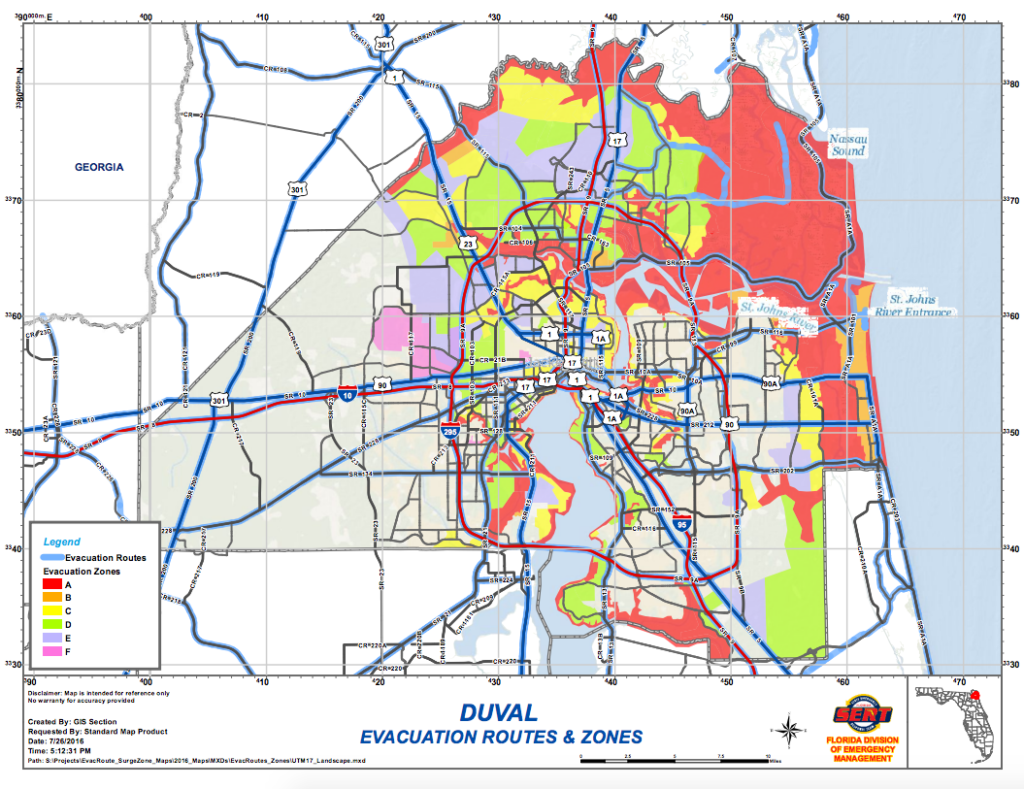 If you were residing in North Florida last October, you may have experienced your first taste of flirting with a real storm impact. Hopefully, it was a non-event and a valuable lesson in "what if"! Regardless of whether you now reside at the Beaches or deep in Duval, Clay or St. Johns counties, take this opportunity to be prepared for what may be a very active hurricane season 2017!
Develop An Evacuation Plan:
Recommendations from the JEOC (Jacksonville Emergency Operations Center)
Are you in an evacuation zone? SEE MAP!

ZONE "A" RED:
Area most vulnerable to damage from hurricane, evacuation required in Category 1 -5.
ZONE "B" ORANGE:
Area subject to damage from major hurricane, evacuation required in Category 3 - 5.
ZONE "C" YELLOW:
Area subject to damage from the strongest of hurricanes, evacuation required in Category 4 – 5

Plan your route.
Routes are indicated but based on where you plan to go in the event of an evacuation, plan accordingly.
If and when they come, follow orders to evacuate and plan for your pets!
If you must evacuate, you must get out of the hazard that caused you to evacuate. You must leave the evacuation zone and you must leave mobile and manufactured housing. You should go to a well-built facility outside the storm surge. The best option is family or friends within the county so as not to contribute to the out-of-county evacuation traffic. The next best option is family and friends outside the county. A final option is public shelter within Duval County or outside of the county. Public shelter is listed as a final option, because a shelter is very basic. Comfort amenities are not provided other than what you bring with you. Public shelter is a life boat; not a cruise ship.
COJ.NET is a great resource to find this and much more detailed information related to storm preparedness and evacuation!