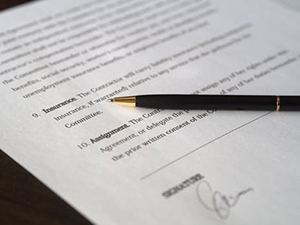 We know—no one wants to start thinking about this right now…….
Even if you went through this exercise this time last year, do it again. Storm activity was more significant last season and dynamics in insurance are constantly changing.
If you have not reviewed your insurance recently and dodged a bullet (so to speak) DEFINITELY DO IT NOW! Here in Jacksonville we had some particularly (and unusually) hard hit areas like San Marco and Riverside/Avondale that in some respects are still recovering.
We suggest scoring some time with your agent to go over the following questions (especially if you are not sure of all the answers) and differentiate between the property you are residing in and any investment property:
Do I need flood and windstorm coverage?


What does my policy cover and exclude?
Will my policy pay "replacement cost" or "actual cash value" for a covered loss?
What about additional living expenses?

What else can I do to prepare?
What about policy changes?

How can I safeguard my records?
It's amazing what a little due diligence on the front (read: early) end can save you in heartache on the back (read: aftermath) end!