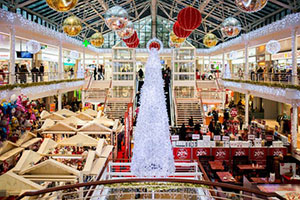 We realize this advice may be a day late and dollar short (no pun intended!) since it's past Cyber Monday but we suspect there are still several of you out there that have some shopping to do and since it's December now, may be doing it online.
We scoured all kinds of resources and it pretty much boils down to these tips (USA Today was best and most to the point):
Look for the symbol: Look for the little padlock in the address bar or a URL that starts with "https" instead of "http," as the "s" stands for "secure."
Use secure payment methods: Only shop on sites that take secure payment methods, such as credit cards and PayPal, as they likely give you buyer protection just in case there's a dispute (your debit card almost certainly will not).
Be password savvy: A strong password is at least seven characters long, has a combination of letters, numbers and symbols, and with some uppercase characters, too. Change passwords routinely. Or use password management apps if you're worried you won't remember the password.
Do your research: Don't forget about the No. 1 tip about shopping: If it seems too good to be true, it probably is. Avoid unbelievably hot "deals" from unknown merchants, check merchant reputation, etc.
Mind what you download: Or click on--beware "fake" shopping sites and apps
Connectivity Caution: Try not to shop using a public system or free Wi-Fi- you never know if your information is being tracked and logged — so it's best to wait until you get home. Or use your smartphone as a personal hotspot, which is safer than free Wi-Fi.