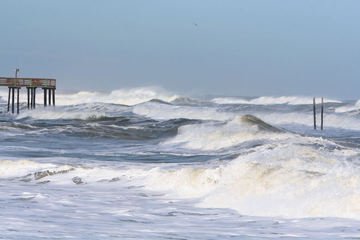 After an exhausting nearly 2 weeks of tracking and enduring the approach of Dorian, we feel we can speak for all of not only north Florida but probably the entire state when we say "dodged a bullet".
The devastation in the Bahamas should give us all serious pause as it's hard to imagine any amount of preparation could really do justice to that onslaught.
We are beyond grateful that our area was spared and that we had very little concerning news to deliver to our owners and our residents emerged virtually unscathed.
Having said all that, Humberto quickly formed behind Dorian and thankfully is headed out to sea; however, this is what hurricane season is all about. It's not over until November 1 and we've got weeks to go. We cannot let our guard down as in recent years these 2 months have proven to be just as fearsome as the 3 that preceded them.
One last comment: if you were ever on the fence before, hopefully now you are planning your insurance for next season, well ahead of the curve.