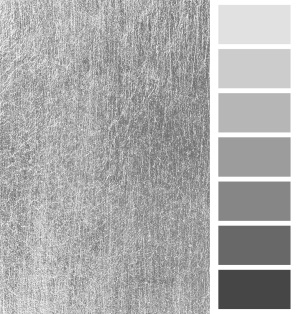 When it comes to rentals, is gray the new white?
According to House Beautiful,
gray
is one of the top colors for 2016. But how does that translate to rentals?
Gray, considered a neutral, can be paired effectively with almost any color to give the tenant a desired neutral backdrop to look
classic and contemporary
. While using institutional white is a constant reminder to tenants that they are renting, it seems to be the go-to color for landlords, simply because its neutral color will go with any décor. However, by adding a soft gray or even light blue, a
feeling of luxury or sophistication
is sensed.
In a Better Homes and Gardens
color survey
, 57% of those participating said their walls are neutral, while 43% claim to have a non-neutral paint scheme in their home. One reason 40% the participants say they keep the neutral palate is because they believe they'll grow tired of a brighter color. Another 29% are fearful that it would just be too bold to use anything other than a variety of white. Of those that like bright colors, there were some considered off limits. The top color the respondents were least likely to use in their home is orange followed by black and violet.

Once a color is determined, it seems that the respondents were apt to wait more than 5 years to repaint and most likely would change the color.

As for rentals, gray seems to be a color that can hide minor blemishes and allowing tenants the feeling of a more permanent residence.
As a landlord, if you just can't bring yourself to paint anything other than white, consider an antique white.