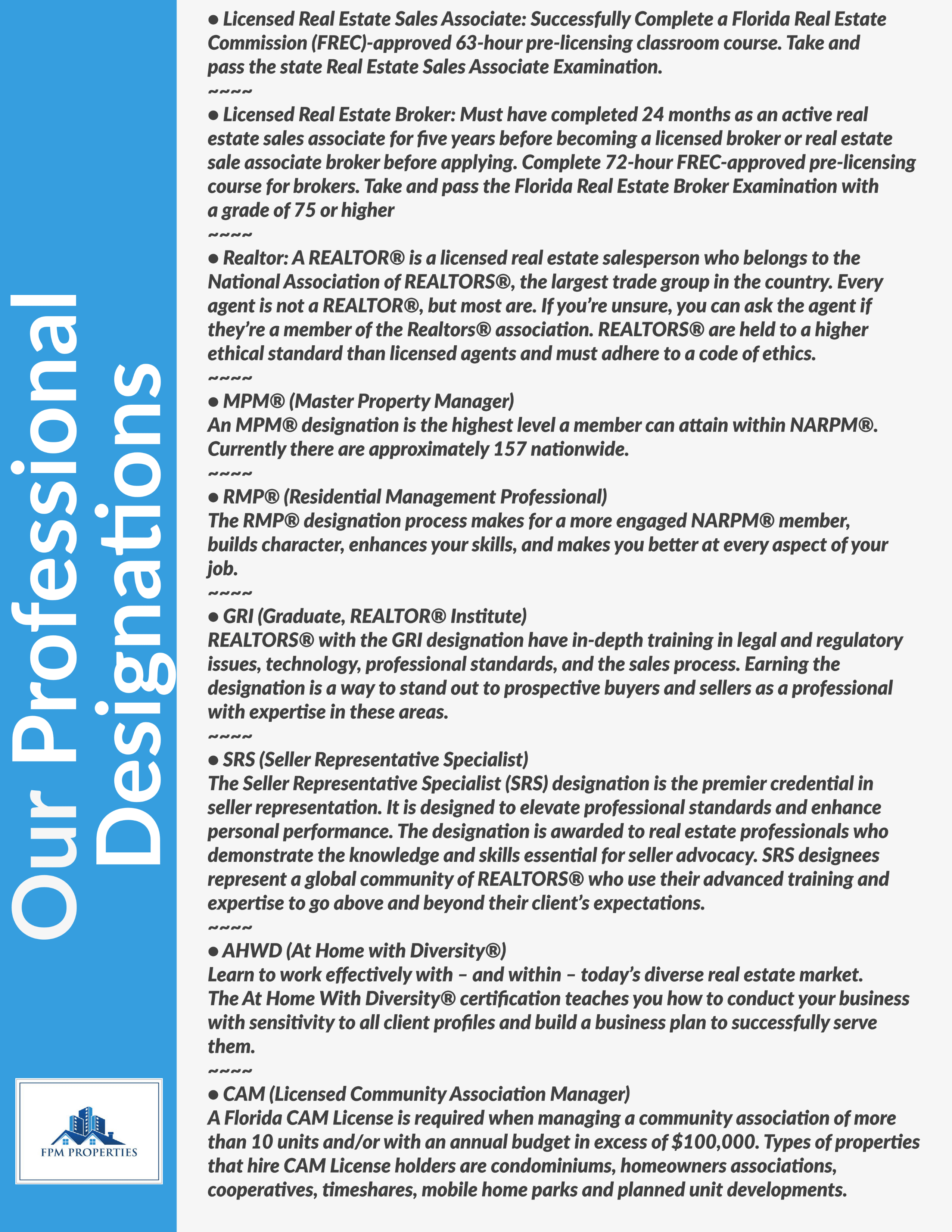 We do! You should too!
At FPM Properties, we are always pursuing continuing education. Why? Aside from wanting to always improve and elevate our ability to do our jobs, it's because of this adage: the only constant is change.
Change is a constant in our industry. Just look at what has changed in the last several years and especially this past year. Eviction moratoriums, forbearance, PPP programs…this list goes on….and on.
Our designations signify a commitment to education, professionalism and commitment to our industry.
It's an indicator that we care about what we do and doing it right –no matter how much times change. It means we're committed to ongoing learning (as some designations have a continuing education requirement). It means we're putting in the work so you don't have to!
The property management and real estate landscapes are always evolving and at an ever-accelerating pace. Doesn't matter where
Our designations assure you that we will never rest on our proverbial laurels and that we don't take our responsibilities lightly.