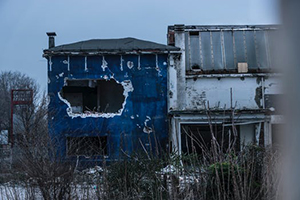 If you read our previous blog, you now know a little about how to avoid a citation. Here are some additional compelling questions (answers courtesy of the City of Jacksonville):
Why is there enforcement?
The City of Jacksonville acknowledges the need to enforce a certain standard of property maintenance and to ensure a reasonable quality of life for the city's residents and neighborhoods
Where do they "enforce"?
All privately owned properties, structures and parts thereof, including but not limited to:
Yards, Premises, Parking Lots, Driveways, Easements, Homes, Businesses, Vacant Lots, Warehouses
Most Common Violations (just a sampling!)
Junk or abandoned vehicles with expired or missing license plates
Accumulation of garbage, rubbish or trash or debris
Excessive growth of weeds, grass or noxious vegetation
Potentially dangerous dead trees or limbs
Conditions which could breed (read: standing water) or harbor insects or rodents
Unmaintained swimming pools
Fences, gates or accessory structures in disrepair
The answer to why it matters is simply stated in the City's answer re: why there is enforcement. As a reminder, the City of Jacksonville encompasses a large area, from Riverside to San Marco to Jacksonville Beach to Mandarin and beyond.
It matters to us because every home under management tends to have multiple aspects that can be affected by code.
Professional property managers are vigilant for potential code violations that could cause you headaches if overlooked or ignored. Most homes generate trash and have yards (and may struggle with weed control) with trees and fences! They will proactively recommend action to avoid citations (time consuming and in some cases, costly). You can find all the details at www.coj.net under "code enforcement"