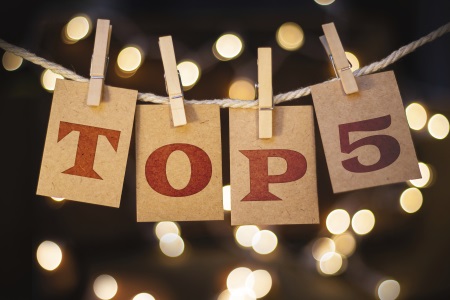 5 Ways a Property Management Company Will Make Your Life Easier
There's more to renting your property than determining the rental price, finding a suitable tenant and making repairs when necessary. Of course, those are a few of the facets that accompany renting a property, but are you familiar with the most current landlord/tenant laws? How about the legal screening of a potential tenant? Do you perform an annual property inspection?
Respected and knowledgeable professionals in the property management industry do all the above and more:
Tour property prior to renting – Property managers will inspect your property and point out any potential hazards or repairs that my need to be completed prior to placing it on the market. Often, owners may unintentionally overlook a repair and not realize the importance of getting it fixed prior to a tenant taking possession of the home.
Marketing of your property – There's more to placing a sign in the yard or throwing a few ads online. First, your homeowner's association may not approve of signs in the yard. Professionals know the HOA rules and the appropriate sites to attract the best renters for your property.
Screening the potential tenant, collecting the deposit and presenting an attorney-drawn lease – Running a background check is just the start of screening a party prior to turning over the keys. Will they be able to make the monthly payment? Do they have a sufficient deposit! What about pets? How many people will be living in the home? Also, do you have a legal and binding contract?
Handling repairs – Do you really want to answer the phone at 2 a.m. to find out that your renter has no air conditioning or heat? Are you well versed in the best vendors for every conceivable repair? Not only do they eliminate those middle-of-the-night calls, but property managers have a vetted list of the best vendors, whom the property manager has built a relationship with. These vendors can often get to the property much faster than if you were to call out of the blue.
Annual property inspection – By thoroughly inspecting the property, professionals can ascertain whether there may be upcoming problems. For instance, there may be safety issues that you wouldn't see just driving by. A leaky refrigerator may be a sign of bigger problems. Air conditions filters that haven't been changed can be putting unnecessary stress on the HVAC system.
At FPM Properties, not only do we do all this, but we do much, much more. To see a list of our services to compare us with other property managers, click here.
We encourage you to give us a call at (904) 246-1200 and we'll gladly answer any questions you may have about hiring a property manager.