A Higher Standard in Jacksonville Property Management
Welcome…
Proudly Serving Jacksonville and surrounding areas
Welcome to First Place Management, Inc., Northeast Florida's premier residential property management firm. Our commitment is to care for your property as if it were our own and ensure that you can be confident that it is well maintained and your asset is protected. With 50 years of professional business experience, this contributes to making us an industry leader. Due to the evolutionary nature of the industry today, our commitment to ongoing industry education and certification further ensures the protection of your asset to the benefit of both owner and resident.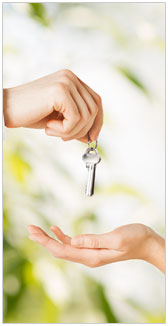 Owner Newsletter
March 2015: What is Useful Life and Why is it Important?
All things on earth have a life expectancy - people, buildings, clothing, food, etc. All the parts of an investment property have a life expectancy as well...Read More
Resident Newsletter
Winter 2015: Transportation Tips
Unless public transportation is readily available, the majority of people use some type of motor vehicle...Read More
Blog
Web Admin - Tuesday, October 07, 2014
While residents want to rent a nice looking home, they often have no interest, time, or knowledge on how to maintain the property. They may agree to landscape maintenance in the rental contract but it can be difficult for a property manager or owner to enforce. The owner can charge the tenant for maintenance or include landscape maintenance but it is not always practical to increase the rent with the full cost, particularly if the landscaping on the property is extensive.
Request Free Quote









Disclosure: First Place Management Properties, LLC., dba. FPM Properties is "not" a real estate brokerage and does not lease or sell properties.
All sales and leasing activities are conducted through First Place Management, Inc. a licensed Florida Real Estate Brokerage.