Palencia Property Management
Let us manage your Palencia rental property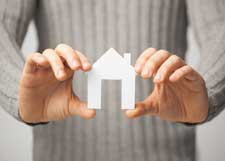 In order to meet your needs, FPM Properties provides the following services as your Palencia property manager:
Customized Management Plans
We know that your situation is as unique as your property, so FPM Properties team offers several management options to meet your needs and an array of management schedules.
Property Marketing
FPM Properties has developed a comprehensive marketing plan that has a proven track record.
Property listed on the Internet at:
www.rentalsinjax.com
Multiple Listing Service (MLS) - makes your rental information available to thousands of real estate agents all over the Northeast Florida region
Property listed on Navy Housing Referral List
Virtual Tours available
Highly visible rental signs
Tenant Screening
FPM Properties qualifies each tenant during an in depth application process, which includes:
Credit report cross referencing
Rental history & eviction history
Verification of employment & salary
Florida criminal background investigation
Sexual Predator Search
When FPM Properties is managing your property we'll take care of all of the details.
Bonus Services
Property Manager Ready Kit – "Always Prepared"
All our property managers carry this specialized kit to take care of issues that may pop up while visiting or inspecting properties, all to save our owners money. For example, if a light bulb is out, a 9-volt battery in need of replacement in a smoke detector, a switch or light cover that needs replaced, even trash removal or sweeping that needs to be done, the property manager can quickly saving the owner a service call which can range from $35-75 per trip.
Items in the kit include:
Bucket
6-in-1 screwdriver
9-volt battery
Trash bags
Deodorizer
Light bulbs
Pest spray
Flashlight
WD-40
Broom and dust pan
Windex
Cloths