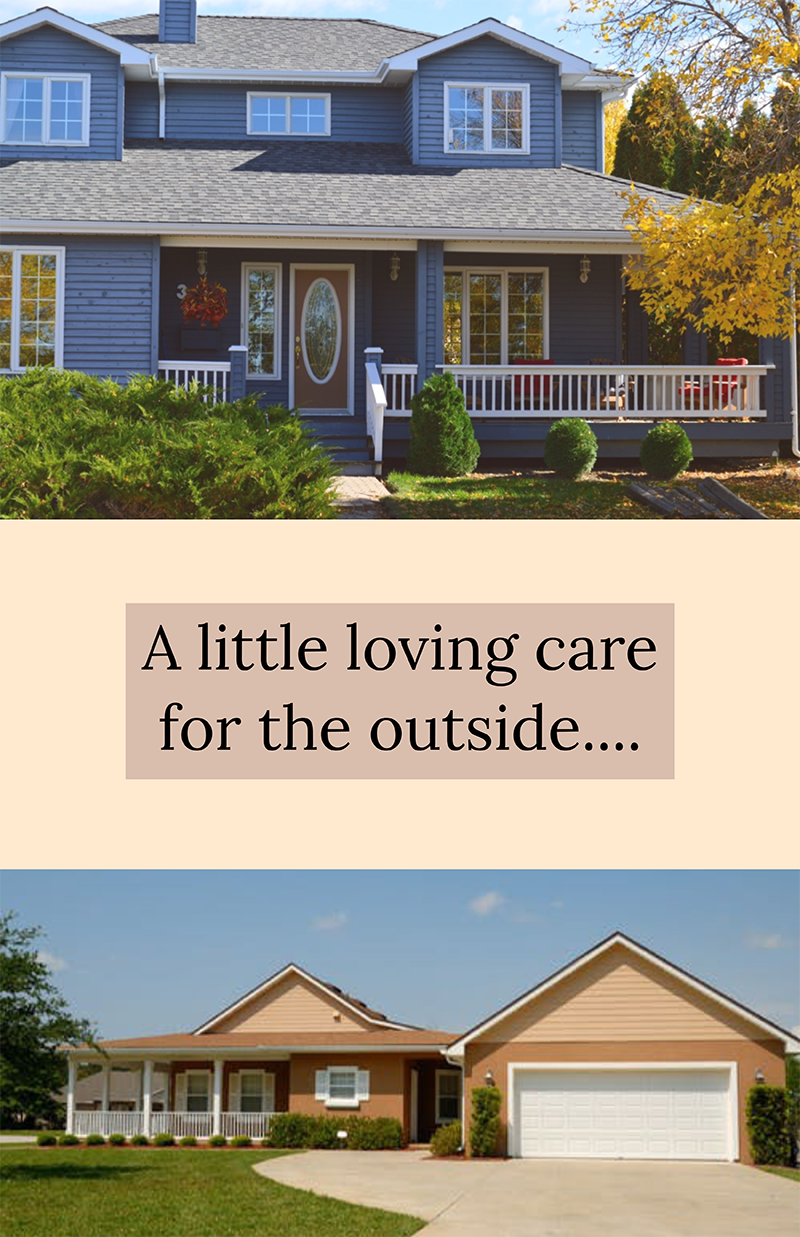 Speaking of updating property, we know everyone knows about the importance of "curb appeal".
The exterior is the first impression of the property and this counts as much with rental property as a property on the market for sale.
This does not require a massive landscaping overhaul (though the more you can do the better!) but 3 small, simple steps could make a huge difference and not cost a small fortune!
Pressure wash the exterior—it's almost like repainting the exterior (assuming your exterior paint is in good shape).
Paint the front door: especially if it's weather worn and/or a tired color. A punch of contrasting color can really make the whole property "pop".
A little fresh mulch goes a long way….a maybe a little shrub and tree trimming/shaping.
A little loving care on the outside and they're likely to want to come inside!
https://www.usatoday.com/story/money/personalfinance/real-estate/2018/04/13/selling-your-home-these-7-renovations-offer-the-best-bang-for-your-buck/33667689/