Baldwin Property Management
Let us manage your Baldwin rental property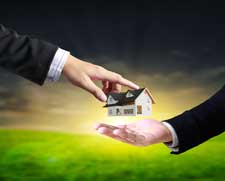 In order to meet your needs, FPM Properties provides the following services as your Baldwin property manager:
Customized Management Plans
We know that your situation is as unique as your property, so FPM Properties team offers several management options to meet your needs and an array of management schedules.
Property Marketing
FPM Properties has developed a comprehensive marketing plan that has a proven track record.
Property listed on the Internet at:
www.rentalsinjax.com
Multiple Listing Service (MLS) - makes your rental information available to thousands of real estate agents all over the Northeast Florida region
Property listed on Navy Housing Referral List
Virtual Tours available
Highly visible rental signs
Tenant Screening
FPM Properties qualifies each tenant during an in depth application process, which includes:
Credit report cross referencing
Rental history & eviction history
Verification of employment & salary
Florida criminal background investigation
Sexual Predator Search
When FPM Properties is managing your property we'll take care of all of the details.
Bonus Services
Property Manager Ready Kit – "Always Prepared"
All our property managers carry this specialized kit to take care of issues that may pop up while visiting or inspecting properties, all to save our owners money. For example, if a light bulb is out, a 9-volt battery in need of replacement in a smoke detector, a switch or light cover that needs replaced, even trash removal or sweeping that needs to be done, the property manager can quickly saving the owner a service call which can range from $35-75 per trip.
Items in the kit include:
Bucket
6-in-1 screwdriver
9-volt battery
Trash bags
Deodorizer
Light bulbs
Pest spray
Flashlight
WD-40
Broom and dust pan
Windex
Cloths
Inquire About Our Services
Main: (904) 497-4200
Toll Free: (800) 626-2383
Fax: (904) 241-9991
Move-in and move-out videos
To save our owners more time and money, we shoot videos of the entire property that is under our management. On security deposit claims the resident has a tendency to keep the home cleaner and with a video the tendencies are that much greater. Proof of the residence before and after a resident has lived in a property is concrete evidence in the event of a dispute. These documents are an excellent resource if/when filing of an insurance claim is necessary.


Baldwin Area Information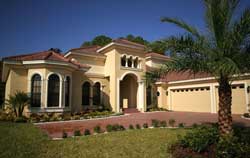 Baldwin is a town in Duval County, Florida. The town was first settled under the name of Thigpen in 1846. Mr. Thigpen had opened a tavern to benefit the stagecoach line at the crossroads of what is today Baldwin. He supplied horses for the stage and shelter and food for the passengers. The first railroad was built in Thigpen in 1857 with a second crossing it in 1859. The name was changed to Baldwin in honor of Dr. Abel Seymour Baldwin, the president of the Florida, Atlantic and Gulf Central Railroad, a railroad that ran from Lake City to Jacksonville. Further development in Baldwin led to the establishment of a telegraphic line running from Jacksonville to Baldwin.
On August 10, 1864 during the Civil War a skirmish occurred between a Confederate cavalry and the 102nd Regiment United States Colored Troops. A section of railroad tracks were destroyed by the Federal troops. Two days later the Federals dispatched cavalry troops from Baldwin to drive Confederate forces back. One Federal soldier was killed and four were captured in the process. Baldwin was then burned down by the Federals. From 1865 to 1875 Baldwin was rebuilt reaching a population of 250. Source from Wikipedia
Areas We Service
Clay County
Duval County
Lakewood
Downtown
Riverside
Avondale
San Marco
Westside
Intercostal West
Oak Leaf
San Jose
Beau Clerc
Deer Wood
Jacksonville Golf & Country Club
Ortega
St. Johns County
World of Golf Village
Fruit Cove
St. Augustine (south of 210)
St. Johns (the town)
South Hampton
Semoran







​ Disclosure: First Place Management Properties, LLC is "not" a real estate brokerage and does not lease or sell properties.
All sales and leasing activities are conducted through FPM Properties, dba. & First Place Management, Inc. both are licensed Florida Real Estate Brokerages. ​
---
FPM Properties is committed to ensuring that its website is accessible to people with disabilities. All the pages on our website will meet W3C WAI's Web Content Accessibility Guidelines 2.0, Level A conformance. Any issues should be reported to marketing@fpmproperties.com. Website Accessibility Policy
---