October 2018 Newsletter
It's Scary What You Can't See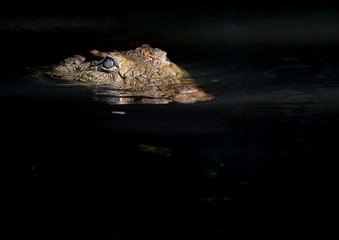 You know when your property is in good shape and screaming curb appeal, right? Fresh paint inside, trimmed bushes & shrubs outside and just pressure washed.... it's looking good and it's ready for the next resident! Or is it?
Sometimes it's the issues you can't see, per se, that are the scariest. Here's an abbreviated run down of what you can't always see "on the surface" but your property manager knows the clues to what's hiding and is always looking for them.
Indoor Air Quality: This is big one. You can't see it and sometimes you can't smell it (the issue) either. In addition to gases or smoke there could also be toxins from materials. This is why maintaining the HVAC system is critical and why we require smoke and carbon monoxide detectors.
Water (Intrusion): What starts out small can lead to big expenses. This is why we routinely visit properties to inspect for evidence of such issues and seek to catch and address them when they're small. Nipping it in the bud reduces expense and potential health implications; if not handled within 48 hours, mold can develop!
Termites: Technically you may see them but it might be after they've done some damage. Aside from looking for evidence of termites/carpenter ants, etc. (sagging or buckling floors, very tiny holes in drywall, hollow-sounding wood supports or floorboards and bubbling or peeling paint) we educate our residents on how to identify these pests so they can report it immediately.
Lead Based Paint: It's why disclosures are required!
Electrical: Old and/or exposed wiring and/or panels could equal fire hazard!
Foundations: Definitely hard to detect but observing drainage can provide some early clues along with any trees encroaching on the foundation. Looking at the base of the walls and the ceilings in each room for obvious cracks or apparent shifts in the foundation.
What's not scary? Having a professional property manager constantly sleuthing for the clues that point to a potential problem-even the scary ones you can't always see.
The only thing that should be scary this month? October 31. Have a safe & happy Halloween!







​ Disclosure: First Place Management Properties, LLC is "not" a real estate brokerage and does not lease or sell properties.
All sales and leasing activities are conducted through FPM Properties, dba. & First Place Management, Inc. both are licensed Florida Real Estate Brokerages. ​
---
FPM Properties is committed to ensuring that its website is accessible to people with disabilities. All the pages on our website will meet W3C WAI's Web Content Accessibility Guidelines 2.0, Level A conformance. Any issues should be reported to marketing@fpmproperties.com. Website Accessibility Policy
---